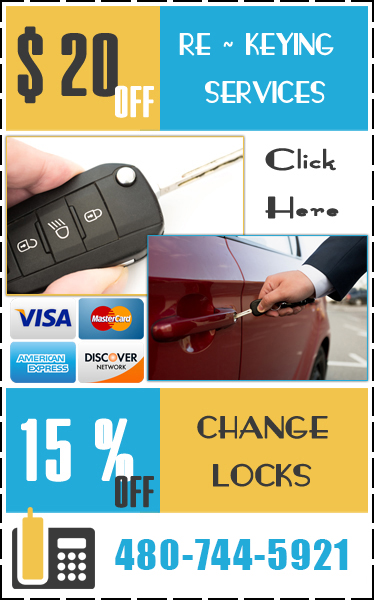 Duplicate Car Key Cutting
Do you already have your original key but need to create duplicate car keys? Having duplicates stashed somewhere safe can be a lifesaver; if you ever lost car key, having a spare can help you avoid having to call for help.
We provide durable, cheap car keys for our customers. Do not rely on a hardware store or an overpriced locksmith service to make car keys for you; allow our team of experienced professionals to craft the perfect key for you at the perfect price.
Being without spares translates to being vastly unprepared. Get 24 Hour Locksmith Mesa AZ to make duplicate car key for you as soon as possible. Calling us after there is already a problem means your valuable time is being wasted. Skip all that frustration and regret by preparing yourself way ahead of time. Your future self will be quite thankful. A lockout can be a minute long issue when remembering there's a spare hidden underneath the carriage.
Locksmith car keys are always going to be the cheaper option when comparing to a dealer. Most dealerships charge ridiculous fees and request that their loyal customers wait for days. All just to receive a simple, overpriced piece of plastic and metal. We'll create one that is even better and won't cost nearly as much. The reality of it is that they're in it for profit and we're going for dependability and honesty.